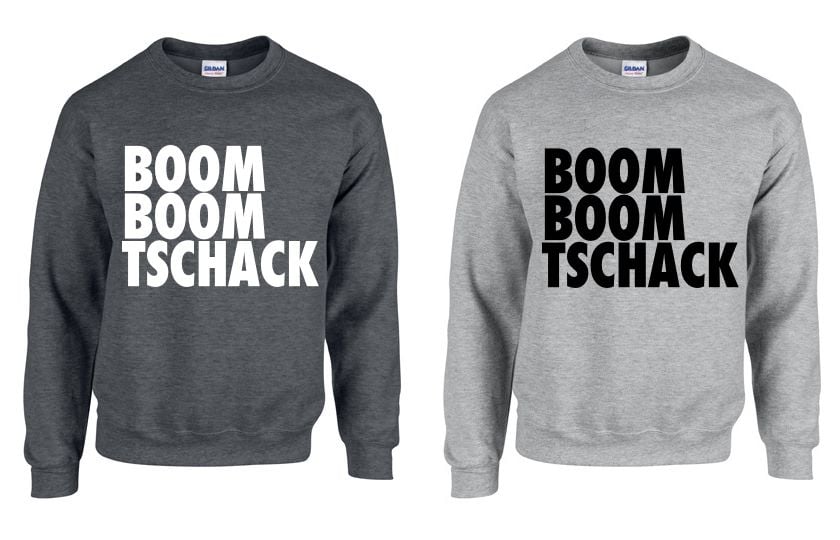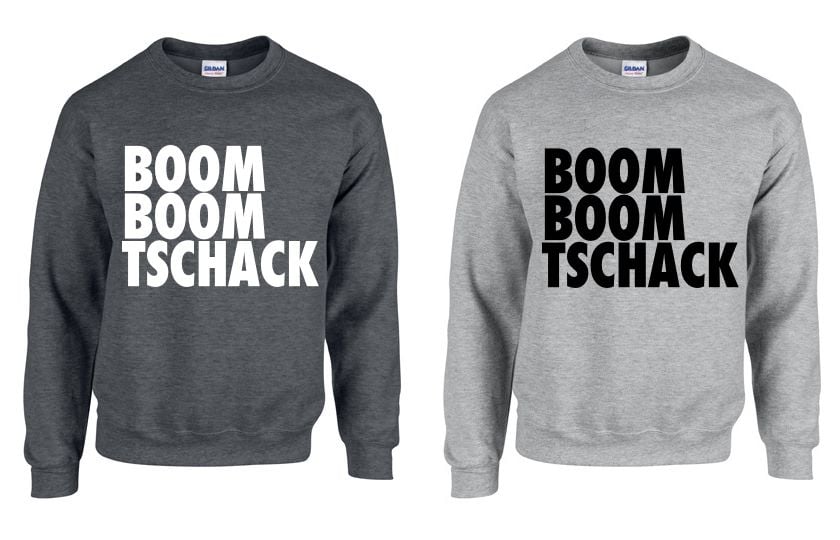 BOOM BOOM TSCHACK Sweater Sweatshirt S-XL
€40.00 / Coming Soon
Fashion for Fall
If you are looking for the perfect drum wear or if you are simply into music and beats, this is the right thing! But besides that: it is for everybody who likes it.
Hand - and Heartmade.
Small logo on backside says : Sascha Bachmann, authentic drumming since 1977.
Sizes:
S, M, L, XL
SIZE CHART:
~SMALL: Brust 49 cm Length 66 cm shoulder to shoulder : 48 cm
~MEDIUM: Brust 54 cm Length 68 cm shoulder to shoulder 55 cm
~LARGE: Brust 58 cm Length 70 cm shoulder to shoulder 57 cm
~X LARGE: Brust 64 cm Length 73 cm shoulder to shoulder 64 cm
The sweater brand is B&C 190. 50% cotton, 50% Polyester
The print is made by Cottonclub-Berlin.de.
It´s handmade and limited to 50 pieces.
The special print technique makes every shirt unique.
Print dimension is the same with every sweater size.