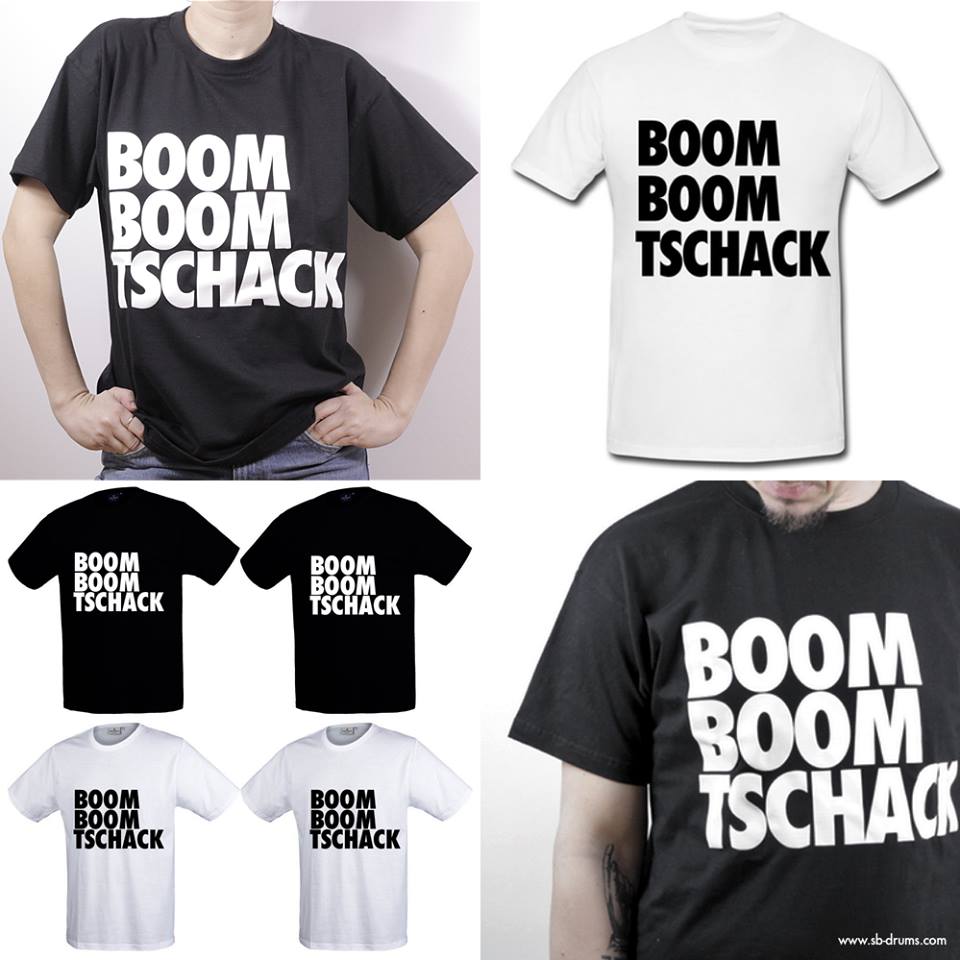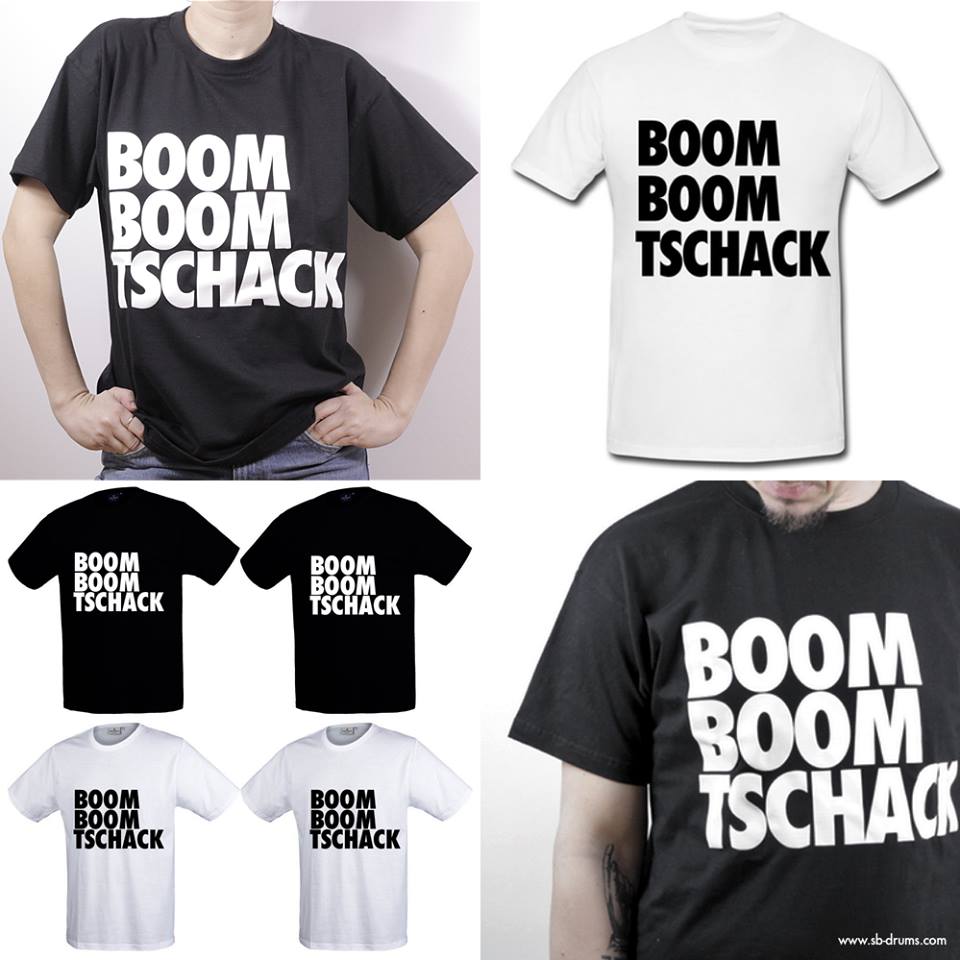 BOOM BOOM TSCHACK T-Shirt
€25.00 / Coming Soon
If you are looking for the perfect drum shirt or if you are simply into music and beats, this is the right thing! But besides that: it is for everybody who likes it.
Hand - and Heartmade.
Small logo on backside says : Sascha Bachmann, authentic drumming since 1977.
Sizes:
S, M, L, XL, XXL (+ 128, 140)
There are also Kids Sizes available: 7-8 years and 10-12 years.
SIZE CHART:
~SMALL: Brust 48,5 cm Length 67 cm shoulder/shoulder : 46 cm
~MEDIUM: Brust 49 cm Length 72,5 cm shoulder/shoulder 47,5 cm
~LARGE: Brust 56 cm Length 74 cm shoulder/shoulder 53,5 cm
~X LARGE: Brust 57 cm Length 74,5 cm 55,5 cm
~XX LARGE : Brust 60 cm Length 78 cm shoulder/shoulder 58,5 cm